Astroworld Tragedy: When the Show Should Have Stopped and Crisis PR Should Have Started
Published on November 29, 2021 at 2:15 p.m.
by Megan Murphy.
Public relations best practices cannot be ignored in times of crisis, especially when individuals' lives are involved.
On Nov. 5, 2021, eight lives were lost in a crowd of 50,000 people at Travis Scott's Astroworld Festival. Despite cries from concert-goers, Scott continued to perform. Fans and family members of those lost were less than satisfied with Scott's response to the tragedy.
In his formal apology video, Scott mentioned his devastation and offered to pay the funeral expenses of families. However, because he continued to perform and later attended an afterparty following the festival, he was slammed by the public. His response lacked timeliness and sincerity, two effective strategies for crisis communication.
Controlling the crisis
"An insincere apology can mimic a genuine apology by expressing regret or sympathy. However, full responsibility for the crisis event is not stated. This, of course, can backfire if stakeholders don't find the response to be enough," said Dr. Courtney Boman, assistant professor and crisis communications expert at The University of Alabama. "Responses to crises must be quick, consistent and accurate," she said.
"The top objective when responding to a crisis is to prevent harm concerning stakeholders' physical safety and psychological well-being," Boman added. "Often, when crisis communication is mentioned, the first thought is reputation management, with public safety taken for granted or a secondary concern."
Houston medics' communication efforts at Astroworld received criticism. Many complained that there were not enough medical professionals and security guards to handle any sort of unforeseen incidents. In fact, there were several missed warning signs from the concert's very beginning.
When crises arise, Boman emphasized the importance of having "frequent and transparent lines of communication." She said, "Crisis events, especially when loss of life has occurred, can impact victims' psychological well-being by creating uncertainty and potential harm. It's important to reassure what occurred by sharing details containing the 4Ws and H [what, when, where, why and how]."
Controlling the crowd
Mike Rogers, Texas-based executive assistant and event coordinator at Turnipblood Entertainment, said, "Usually there are police, security and a fire marshal to take precautions for crowd control." He further explained that concerts are secured by guards at the front of the stage and at entry gates. Despite people getting "amped up with the crowd crush, these issues can be prevented or taken care of safely and effectively in a timely manner," Rogers noted.
In situations like these, the artist typically has the most control. Rogers stated that "in that situation, the only person those people are going to listen to is the artist on stage. There should be a direct line of communication to the stage manager when there is a crowd control problem so they can stop the show and address it."
Medics at Astroworld declared the show a mass casualty event, and according to Houston Chronicle, Scott continued to play for 37 minutes after this statement was made. When things get "hairy, always stop the show," Rogers advised. "Fill in the artist on the situation, and definitely don't let the show go on," he added.
Rogers asserted that "the set of circumstances that led to this are not any one person's fault, but more awareness needs to be raised about the importance of crowd etiquette. … If you can change one person from acting a fool, that's helpful."
The power of preparation, words and actions
"We hear time and time again that words matter, as do previous actions," Boman stated. "Travis Scott has been known in the past to ignite reckless behavior at concerts. It shouldn't be a surprise then that this type of behavior would continue. This time instead of getting a slap on the wrist for inciting reckless behavior and continuing with the show, loss of life occurred." She said that Scott should have taken proactive action to communicate with his fans. This communication, Boman noted, should have not condoned the aggressive "mosh pit" and rowdiness of previous Scott concerts.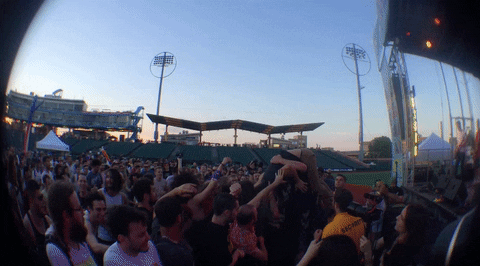 "Those with large platforms, such as Travis Scott, need to understand the responsibility that comes with it. If you amp up the idea of mosh pits and rushing stages to your fans, then it shouldn't be a surprise when that occurs," explained Boman. She recalled that the Houston police force highlighted their concern for disorderly conduct numerous times prior to the event.
Recent media has questioned whether Scott is to blame for failing to stop the show. Rogers explained that "crowd control is always on my mind. People in the crowd need to look out for each other. It was always a well-spoken rule that if someone is hurt around you, pick them up. That spoken rule got unspoken somewhere down the line."
The Cutting-edge PR Insights' article Communication during a Crisis highlights important crisis communication strategies and tactics, such as timeliness, empathy and anticipation. In light of these best practices, the Astroworld incident had several missteps. Boman said these missteps "should be used as a blaring indicator of what should be required of future organizers of big events and in crisis management. … In the case of Astroworld, there were plenty of opportunities to scan the environment and know what the temperature was in the room."
Boman proclaimed that the bottom line was that despite missed warning signs, the crisis at hand was poorly planned for, and planning is the first step in crisis communication. She believes that "this event underlines the responsibility to take precautions to prevent potential crises and to be prepared to respond. While any crisis manager hopes not to have to execute a crisis plan, this situation shows why it's so vital to have one."