Published on February 29, 2016, at 7:00 p.m.
by Elizabeth Broussard.
It's no secret that pressing the "like" button on certain Facebook posts seems unnatural, if not impolite, at times. For that very reason, users have been requesting a "dislike" button for years.
Last week, Facebook finally responded with the release of a new feature, which the company refers to as "emoji reactions." Instead of users just being able to like a post or picture, they have six animated options to choose from: heart, laughing face, astonished face, frown, red face for "angry" and traditional thumbs-up.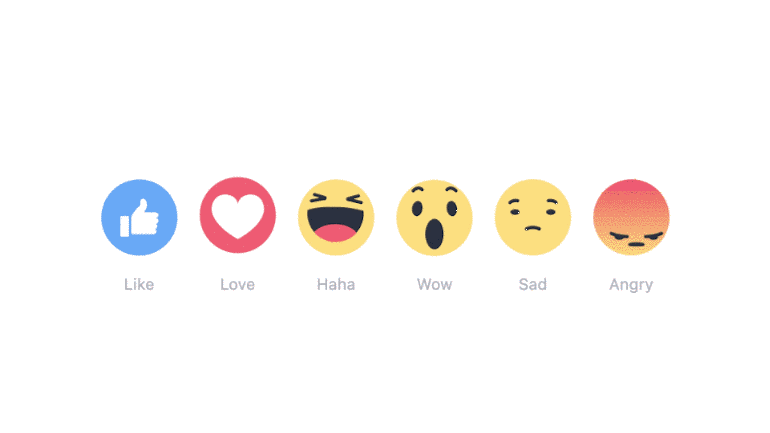 While this new feature will be entertaining for everyday users of the social media site, it is quickly becoming a significant advancement in online advertising and marketing as well.
As Richard Sim, Facebook's director of monetization product marketing, told Ad Age, "'Reactions' gives businesses a really crisp way of understanding on a multi-dimensional level how people are feeling about the things that they're posting."
The traditional Facebook "like," which was introduced in 2009, provided a way for advertisers to track consumer engagement and loosely gauge what type of content was interesting to them. However, the issue was that "likes" could come from anyone and for a multitude of reasons. There was no way of knowing why the button was clicked. Now, businesses will be able to determine sentiment and gain insight into the mind of the "clicker."
The current Facebook algorithm treats any reaction as a "like" when considering what posts to push to the top of a user's news feed, but this feature is likely to change. As Sammi Krug, product manager at Facebook, recently said, "… we hope to learn how the different Reactions should be weighed differently by News Feed to do a better job of showing everyone the stories they most want to see."
Furthermore, optimized news feeds will drive engagement numbers by providing a way for users to share an opinion regardless of whether they actually like a post. And for Facebook, increased engagement means better ad prices and increased stock.
While these Facebook reactions will entertain users and exponentially help advertisers, it does raise a certain question about the nature of social media. Over the years, Facebook has evolved into a platform for the exchange of opinions. But as news feeds and ads become more and more specialized for the individual, what will happen to the constant exchange of ideas that keeps our society thriving? Share your thoughts below.